TOP2048 USB Universal Programmer
Features:
Use USB or AC adaptor power source as needed.

USB communication with PC on data transfer rate 12Mhz/s.

Suitable for PC/Laptop user.

Build-in surge protection circuit to protect programmer and device.

Full pin connectivity verification.

Software will work under WindowsSE/ME/2000/XP.

Compact size and low power consumption.

Signature ID recognition.

Programming use internal timer.
Supported Device:
EPROM:

2716 ~ 27080 ( Detials see supported IC list)

EEPROM: 28,29,39,49 series flash and EEPROM ( Detials see supported IC list)

MPU/MCU: PIC, 51 series Intel, Atmel, LG, Philips, Winbond;

TTL/CMOS IC test, 40, 45, 74 series (2.5V~ 5V)

Serial memory: 24CXXX, 93CXX
The snapshort of the software interface: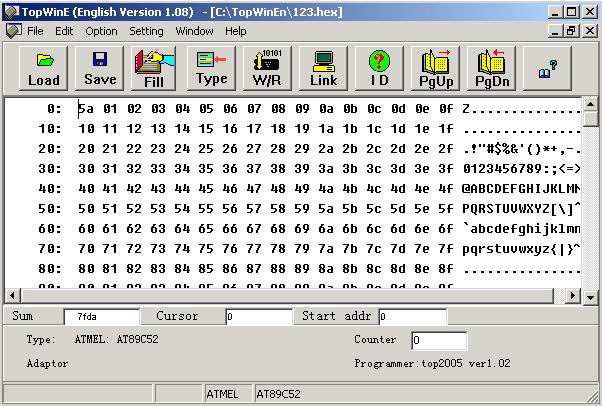 The programmer and the package: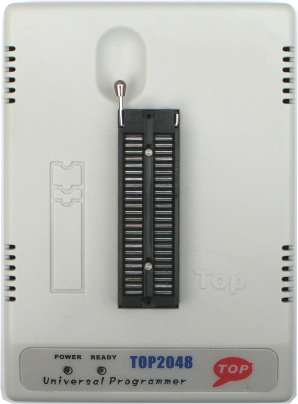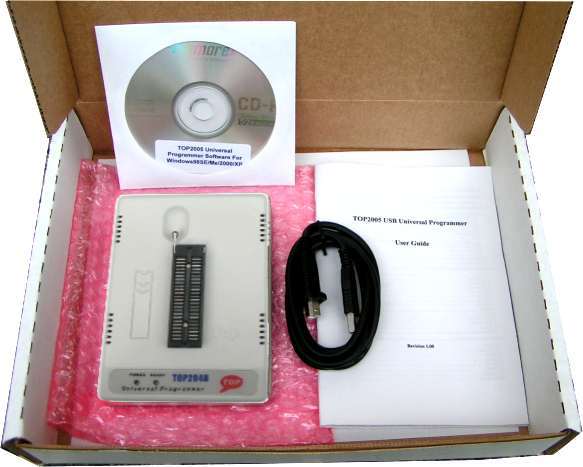 copyright 2004, all rights reserved